Finally the consortium met in-person in Saarbrücken
Articles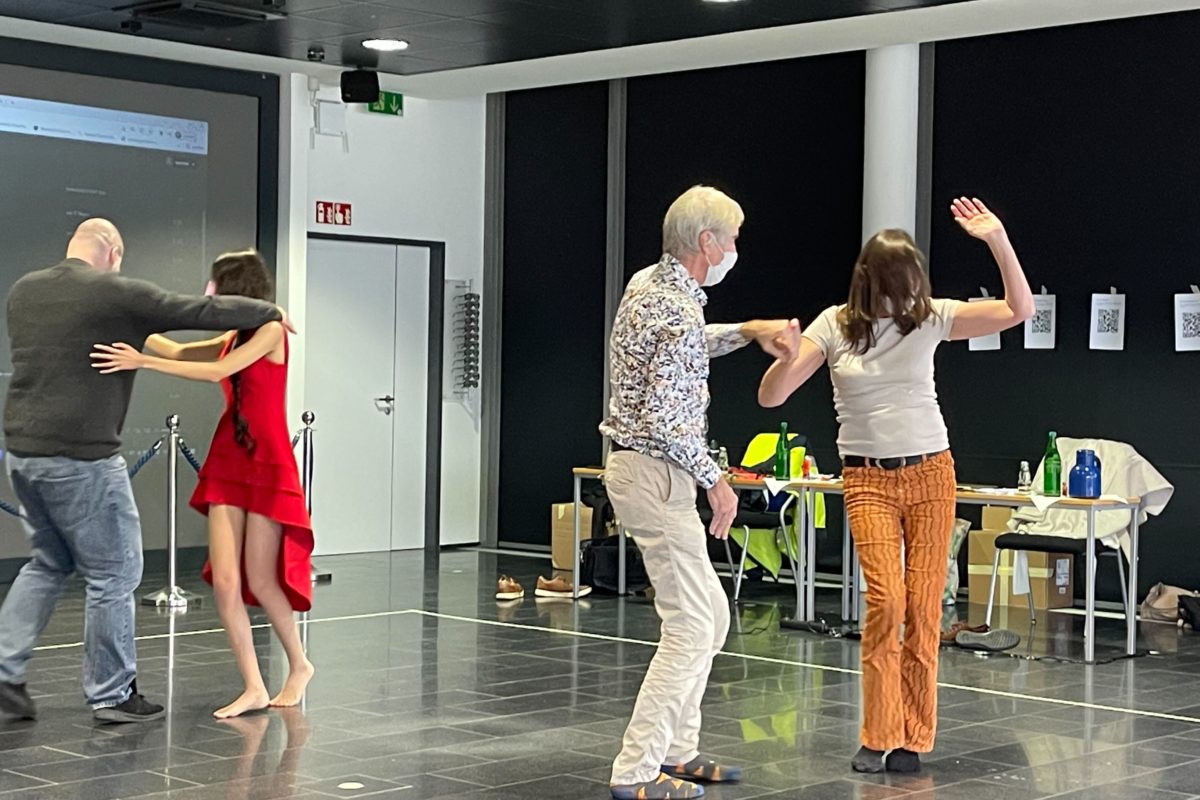 Due to Corona rules, lock down, travel restrictions, testing requirements and also actual sickness, it took the partners quite a while to finally meet in-person.  Last Monday 6/12/21 and Tuesday 07/12/21 it finally happened!
This was a "dancing" meeting, as the partners where invited to interact, communicate and think together via music and dancing, as we replaced the usual "powerpoint" presentations with dance sessions. This time we concentrated on Merengue and standard Club dancing using the first prototype version of the interaction and AI systems realized by the partners.
The first prototypes of the systems used for our first development cycle were tested :
The Unity-Mirror testbed for real-time low latency avatar animation between remote locations.
The unencumbered motion capturing system using ZED2 stereoscopic camera and headset position tracking.
The advanced Vive trackers equipment allowing fine grained capturing of waist, ankle and feet movements.
The first attempts on autonomous AI powered avatars.
The psychological surveys for assessing the happiness and connectedness of the participants were also
All in all a very useful and productive meeting giving a lot of courage to tackle the difficult social and technical issues addressed by the project.
Publish the December 13, 2021