Presentation of study on evaluating social experience in virtual reality at CHI 2021.
Articles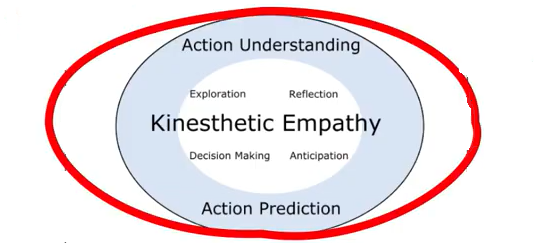 May 7th, 2021
This afternoon our Team members Elisa Mekler (@elisamekler) and Roosa Piitulainen will present their work on measuring Kinesthetic Empathy at CHI 2021 , the leading conference in Human-Computer interaction. The presentation is part of the workshop on "Evaluating User Experience in Mixed Reality".
In the paper, Elisa and Roosa argue that the social and aesthetic experience of dancing with others in VR/XR is rarely considered, which poses major challenges to evaluation. Kinesthetic empathy suggests that social connectedness may emerge by "feeling" or imagining the movement of other people in our own body, without necessitating touch. In the paper we describe what evaluation instruments could be used to operationalize kinesthetic empathy. In followup work the Carousel Project will perform effective testing of this on real users.
The full paper is available here: https://sputze.github.io/evaluating-mr/paper/31-Piitulainen_TowardsTheEvaluationOfKinestheticEmpathyInVirtualReality.pdf.
A short video extract presenting the paper is available here : https://www.youtube.com/watch?v=837851MERzs.
More videos about our on going work is available on our youtube channel.