Carousel@AI4EU Cafe presentations October 21st, 2021
Embodied online dancing and partying with digital characters: Social Interaction and AI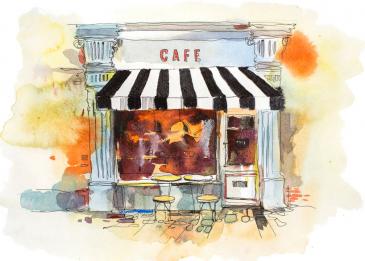 Description
: this Café session was a multi-presenter format with exciting Speakers from the current European Innovation Council (EIC) Pathfinder Project Carousel
Carousel Dancing
on the EIC call topic:
Social Interaction and AI.
The partners of the Carousel project have presented how they will develop and combine novel, original and imaginative combinations of Artificial Intelligence and immersive interaction technologies, people will be able to feel each other's presence, touch, and movement, even if they are not in the same physical space. Meaningful AI-driven digital characters able to interact autonomously with people will help the individuals to feel happy and dance with each other.
Carmen Mac Williams presentation
Vision

Pieter van der Linden presentation
Carousel cafe 20211021 Ambition and goal

Measuring_Success

Philipp Slusallek presentation
RoleOfAI-Carousal-Cafe

Carousel Cafe Challenges & Achievements